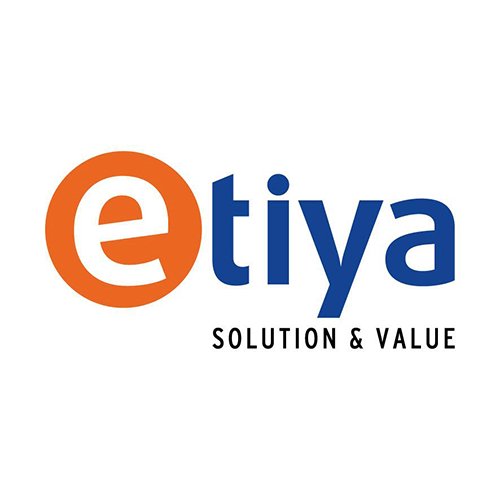 Etiya
is the leading Independent Software Vendor providing comprehensive Catalog-Driven B/OSS, Telco CRM, Social CRM, and Big Data Analytics to Communication and Digital Service Providers.
With its award-winning innovative products, its rapid implementations within 90 days, and its end-to-end implementation capabilities from consultancy to managed service, Etiya provides the most complete offer in the market. Etiya's products have been successfully implemented and proven in Tier-1 carriers and large incumbent CSPs.
Etiya has become a fast growing software company with offices and customers in Canada, Singapore, Azerbaijan, UK, and Turkey. Its contributions to the telecommunication industry (worldwide) have been validated at the TM Forum, as the winner of the Excellence Award for Customer Centricity 2015 and many other industry-relevant awards.
Target Sectors:
Telecom, IT, Government, Communication Services Provider, Digital Service Provider, Banking, Finance, Health Care
Clients & References:
Turk Telekom, Avea, TTNET, Rogers, Naxtel, Jisc
Events:
Partnership:
IBM, WIPRO, i2i, Accenture, Axiros
Founders
Aslan Doğan
Ali Durmuş
Serdar Dağdelen

Employees
500+

CEO
Aslan Doğan

CEO International
Chun-Ling Woon

Linkedin Company Page

Address
Yıldız Teknik Teknopark, Davutpaşa Campus, B1-301 Istanbul/Turkey

Telephone +90 (212) 483 – 7101

Certificates
TM Forum Frameworx
Business Process Framework (eTOM)
Information Framework (SID)
Application Framework (TAM)
Integration Framework
ISO 9001
ISO 27001

Expertise
Catalog-Driven BSS/OSS
Customer Relationship Management
Customer Complaint Management
Retention & Churn Management
Product & Catalog Management
Sales & Order Management
Event-Driven Management
Campaign Management
Workforce Management
Partner Relationship Management
Lead Management
Access Management
Network Resource Management
Social CRM – Social Media Management
Rule Engine
CPQ
Big Data Analytics

Products & Services
Telaura Suite
Somemto – Social Media Management Tool
Big Data Analytics

Business in Countries
Turkey, UK, Singapore, Canada, Azerbaijan, India

Target Regions
APAC, EMEA, CIS, North Africa